T O M R U M
(2017-ongoing)
The project is a photographic and artistic investigation of memory, nostalgia, and time in spatial realms in the small town of Nr. Broby on the island of Funen, Denmark where the artist was born and raised. Like so many other small towns in Denmark, the childhood town of the artist has undergone a huge change during the last 20 years.
The title 'T O M R U M' is Danish and can be translated into a variety of meanings such as:
1. An empty space both in time and space.
2. A physical space that contains no physical matter.
3. A void.
4. A feeling of restlessness, emptiness, and deprivation a person can leave behind.
5. A space that is unoccupied and therefore can be transformed into something new.
The site-specific physical space of the project must be seen from both a spatial and temporal perspective that can be visualized through the photographic medium. Through displacement of well-known spatial realms and typical architectural physiology of rural towns in Denmark, the project is tracing some of the changes that the town has undergone during the last few decades by capturing the in-between spaces. From an outside perspective, some of these places seem to have been frozen in time just like a photograph. Many of these spaces used to be small businesses and stores that were abandoned or went bankrupt during the economical crisis in 2008, while others have fallen victim to polarization and urbanization. The buildings left behind unattended create a visual representation of stagnation and conservation as time and nature materialize themselves in these unused spaces. By adding and inserting cut-out images from the artist's childhood and inserting these memories into the spatial realms of the photographs, the project is reconstructing and shifting the present time by creating unexpected visual images that merge the past and the present, memory, and fantasy. Thus the photographs become a new place out of time and space, both real and unreal, a physical and metaphysical state of memory, space, and photography.
The project is, therefore, both a portrait of a small rural town and of the photographic medium itself caught between past and present, remembrance and nostalgia, staging and perception, and the reality of the camera and the photographer´s imagination.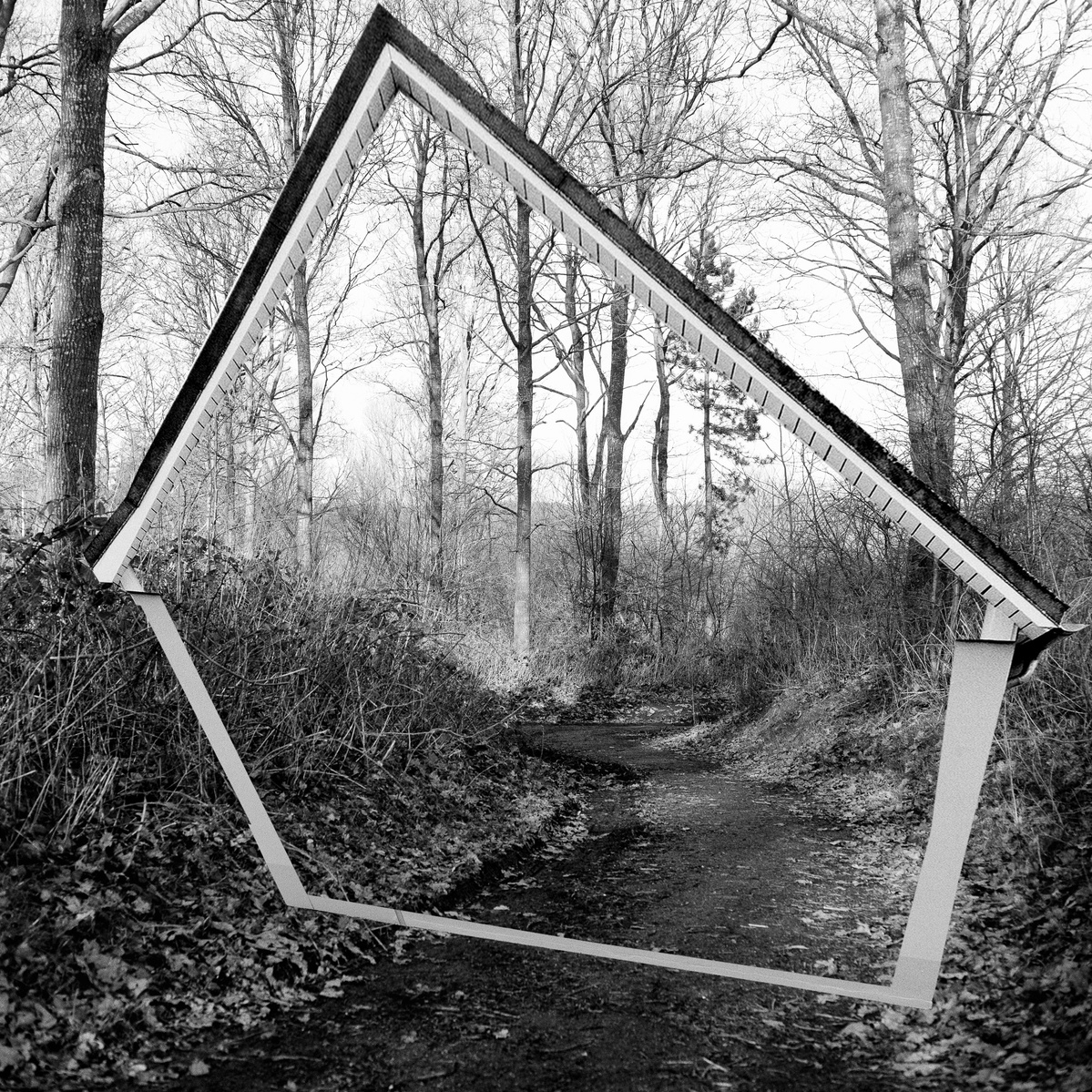 Empty spaces of atmosphere
where you have nothing to fear
Nothing stays here anymore
only the shadows are still here
Above: Experiments with collages
T O M R U M has been exhibited at:
6 Academies - European Photography Award, at Unseen Photo, Amsterdam, Netherlands, Sept. 2018
Parallel Intersection Zagreb - second cycle artists, at Organ Vida, Zagreb, Croatia, Sept. 2018