Tracing Trauma through Photography
Dissertation awarded with Distinction
Royal College of Art, 2018
MA Photography
Supervisor: Lee Triming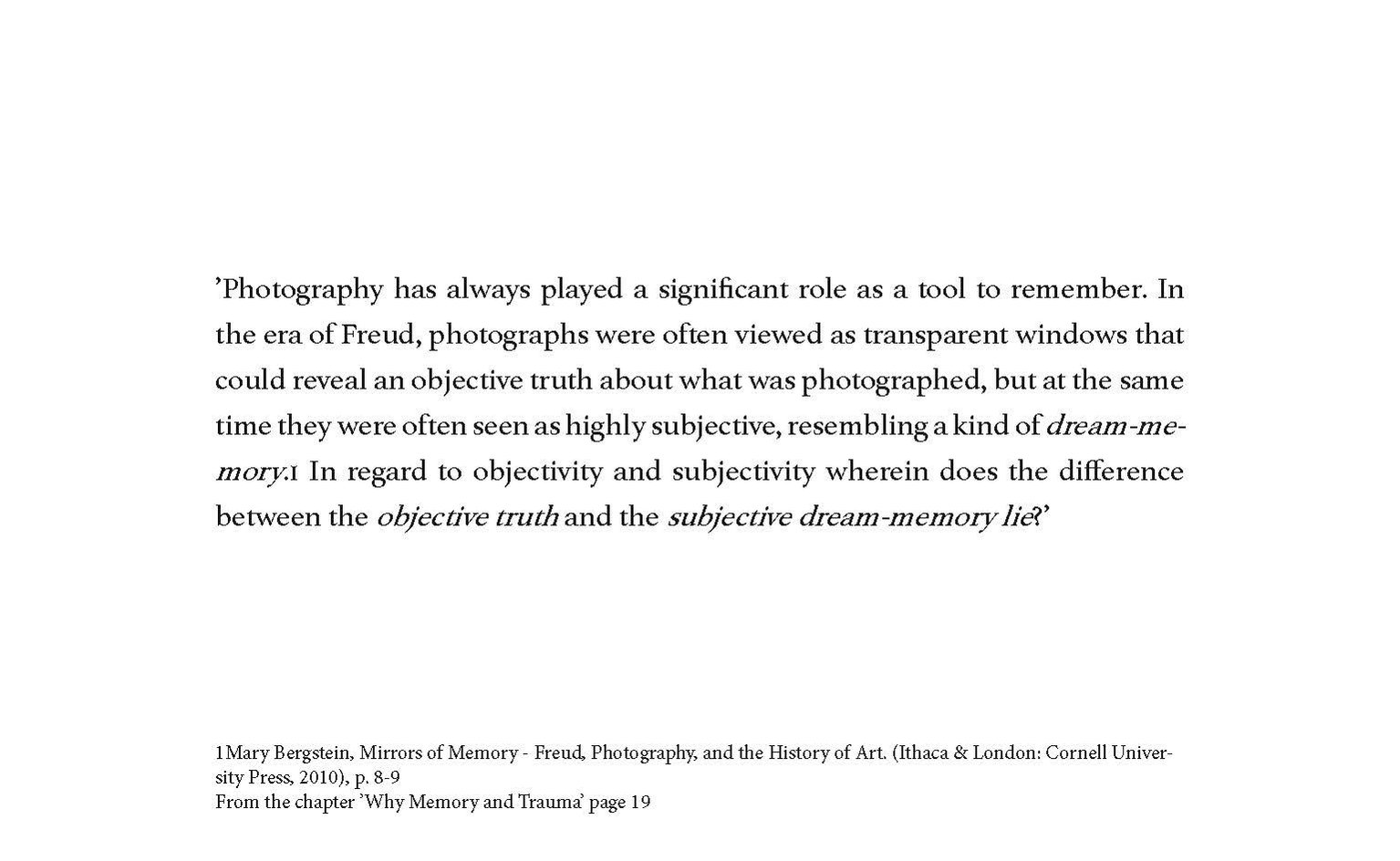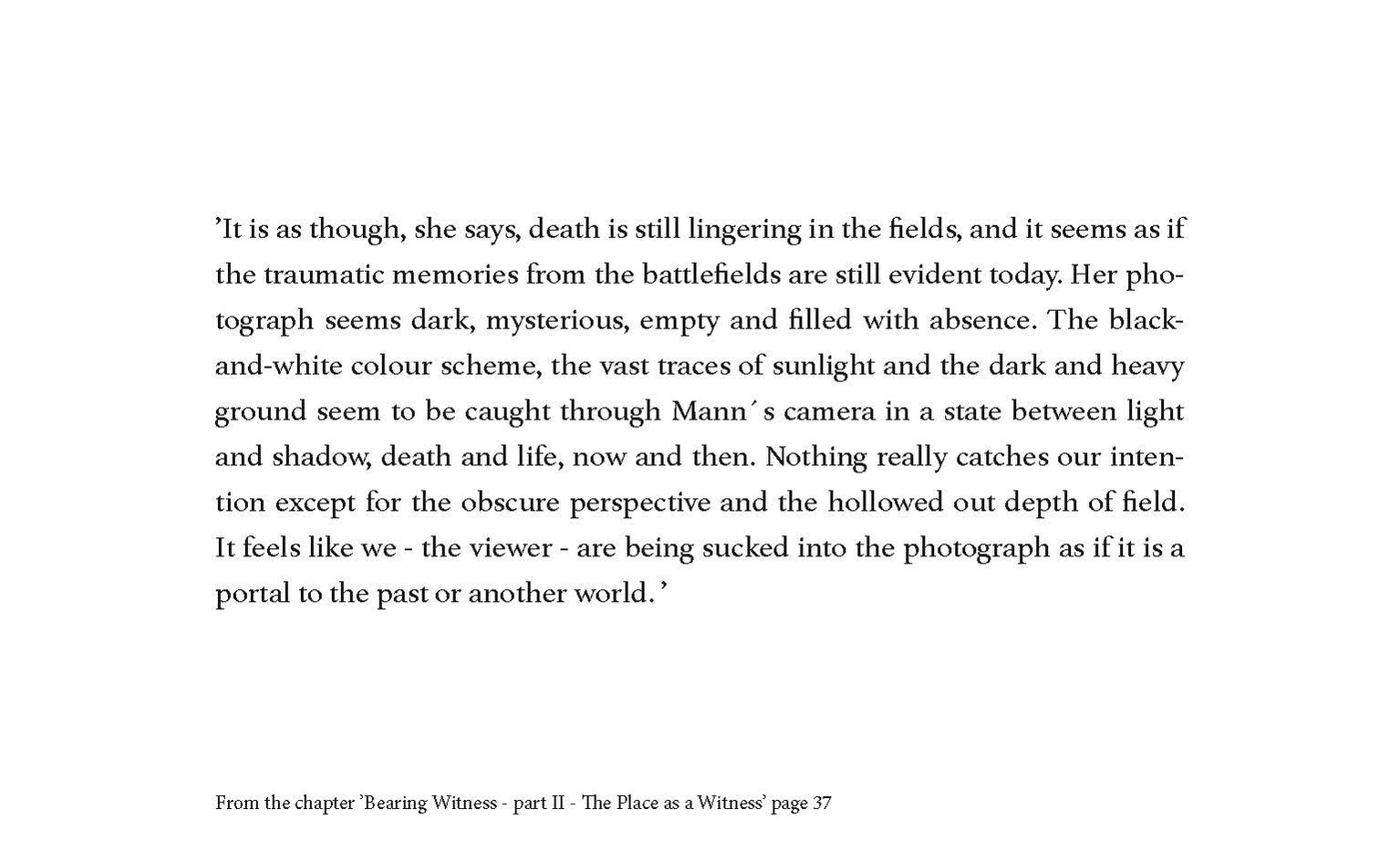 This project is about photography, memory, trauma and trace, and how these terms are connected to each other through individual and collective memories, and in the process of how we remember. My main interest is how personal memories can pass on to other people through photography, and how the viewer and receiver of theses photographs can access the memories and traumas that are embedded in the photographs through what they portray, in the photographic medium itself, and in the photographic and artistic processes behind them.

In my dissertation I want to investigate and discuss how photography can be used to access a traumatic memory. Is it possible that the photographic process can reveal something that isn't visible by just looking at a person, situation, place or an object? And how is it possible to uncover what lies beneath the surface of a photograph?
While studying for my bachelor´s degree in dramaturgy at Aarhus University, Denmark, at one point I worked with a theatre play by the Danish stage writer Christian Lollike called Skakten - Eng. The Shaft [translated by the author] from 2013.In the play, four characters are trying to gain access to both the collective memory and traumas from the Second World War (from a German perspective), and to the personal memory from the same period, but especially the personal trauma of the bombing of Dresden at the end of the war in 1944. Through different reconstructions of the bombing and different personal stories from historical sources, the characters in the play try to embody and submerge themselves into the memories of those who encountered the bombing. In the theatre play, the idea is that in order to understand a personal memory or a traumatic event you have to experience the event on your own body. This experience created the foundation of my interest in this subject. Thus, what I hope to research and discuss in my dissertation is how to create a tactile and bodily experience through a photograph. I wish to investigate through research, analysis, and discussion whether it is possible to gain access to another person´s personal memory through a photograph?
Overall my dissertation endeavours to engage the conscious and the unconscious mind of the reader through photographs as well as words, and to discuss how these photographs and the cultural use of them shape our relation to and thinking of trauma and memory. To do so requires a certain degree of speculation and I might raise questions that have more than one unambiguous answer. By engaging the reader critically it is my goal to open up new ways of seeing and thinking about trauma and memory, and how we use photography in relation to these themes.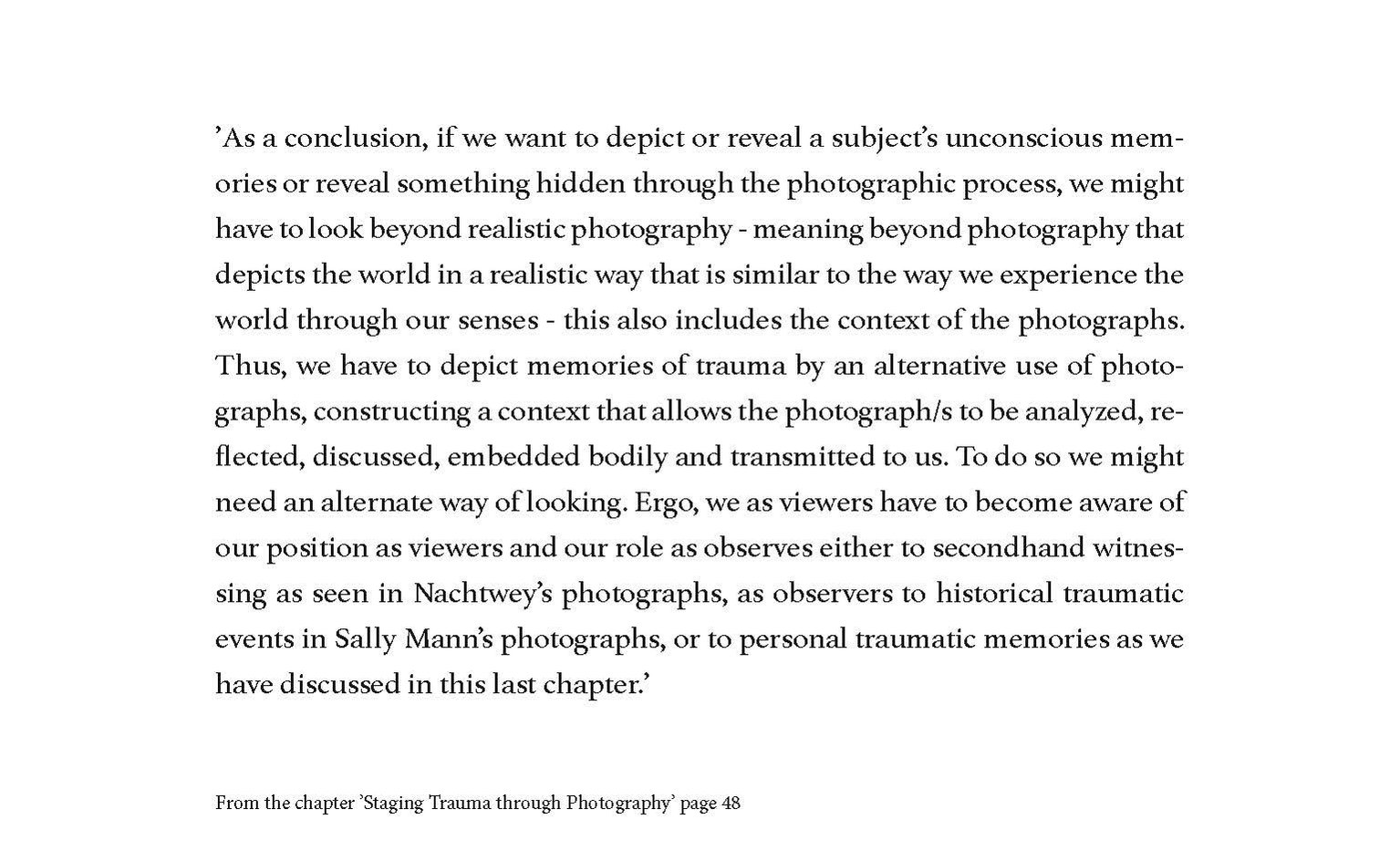 Please feel free to contact me on my email if you wish to read the whole dissertation.