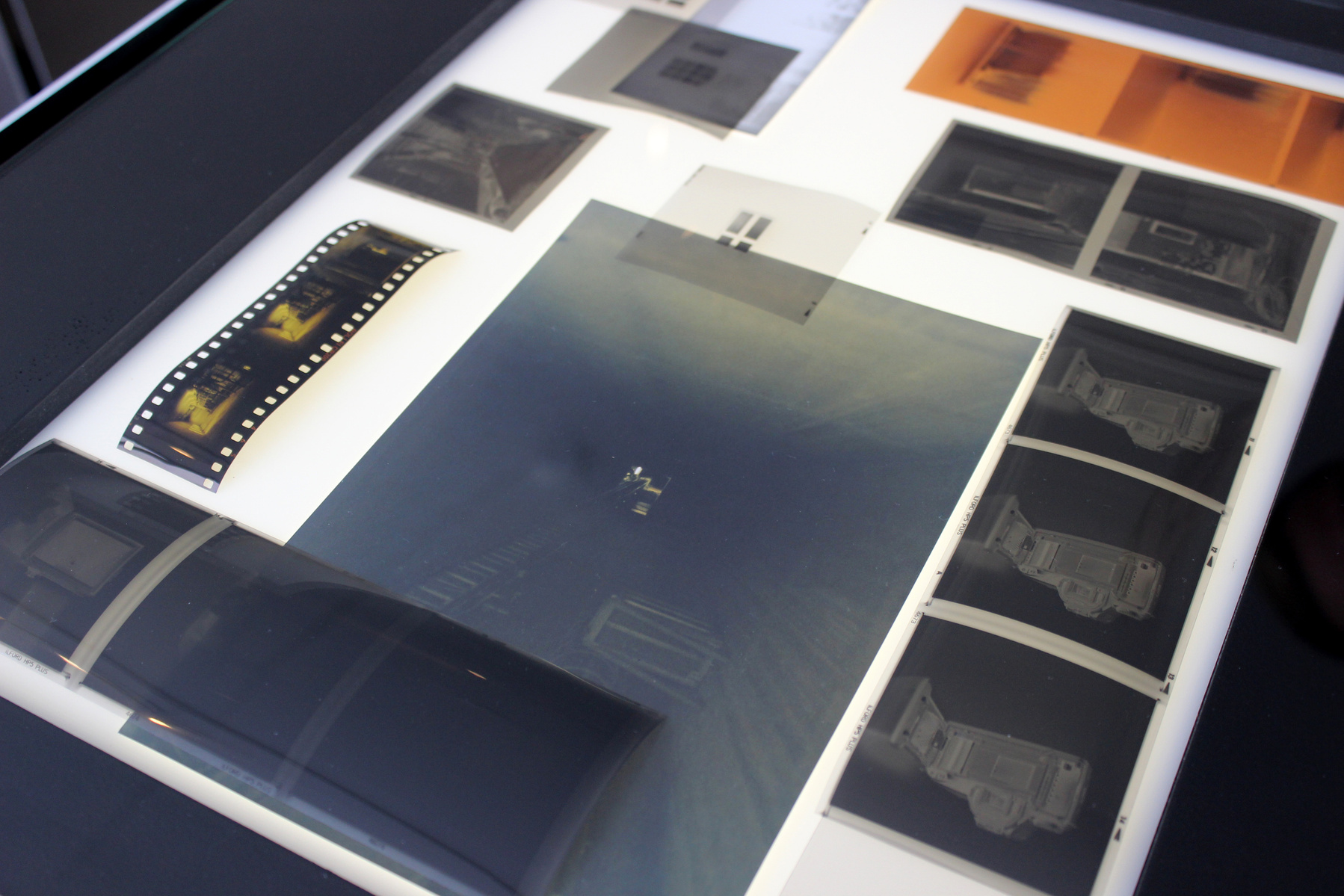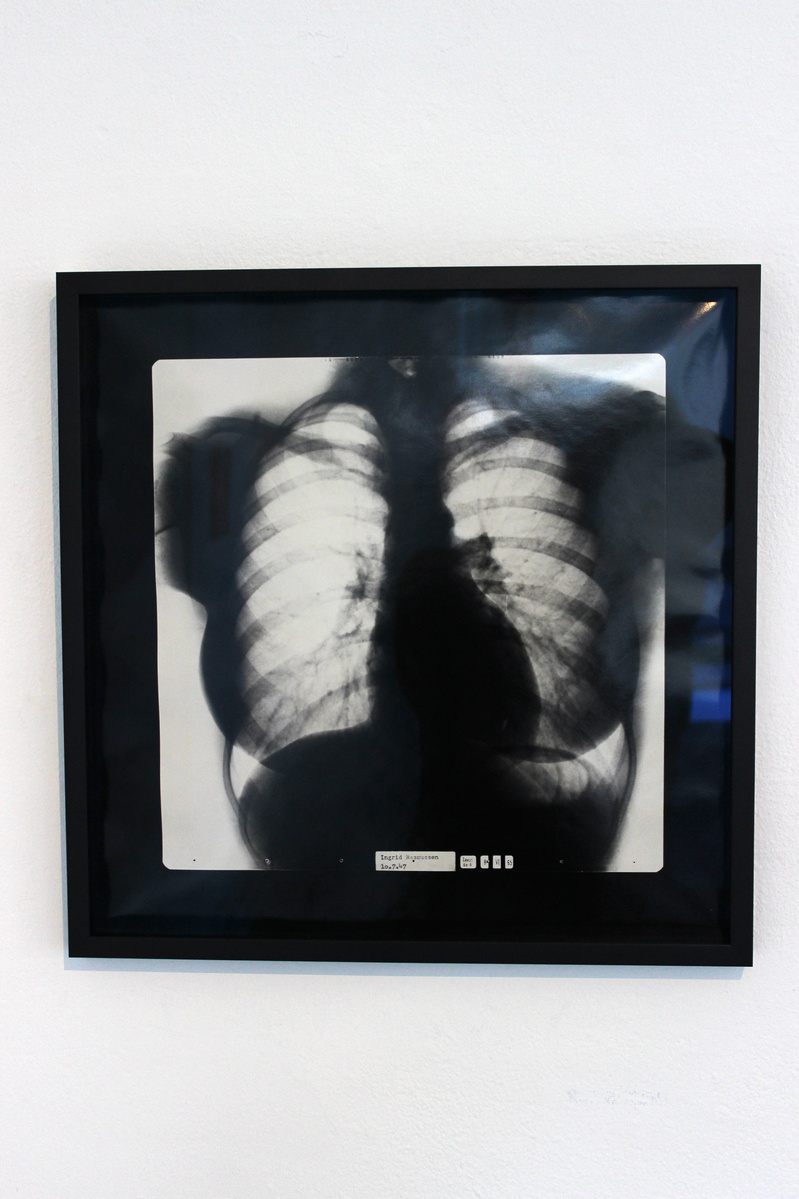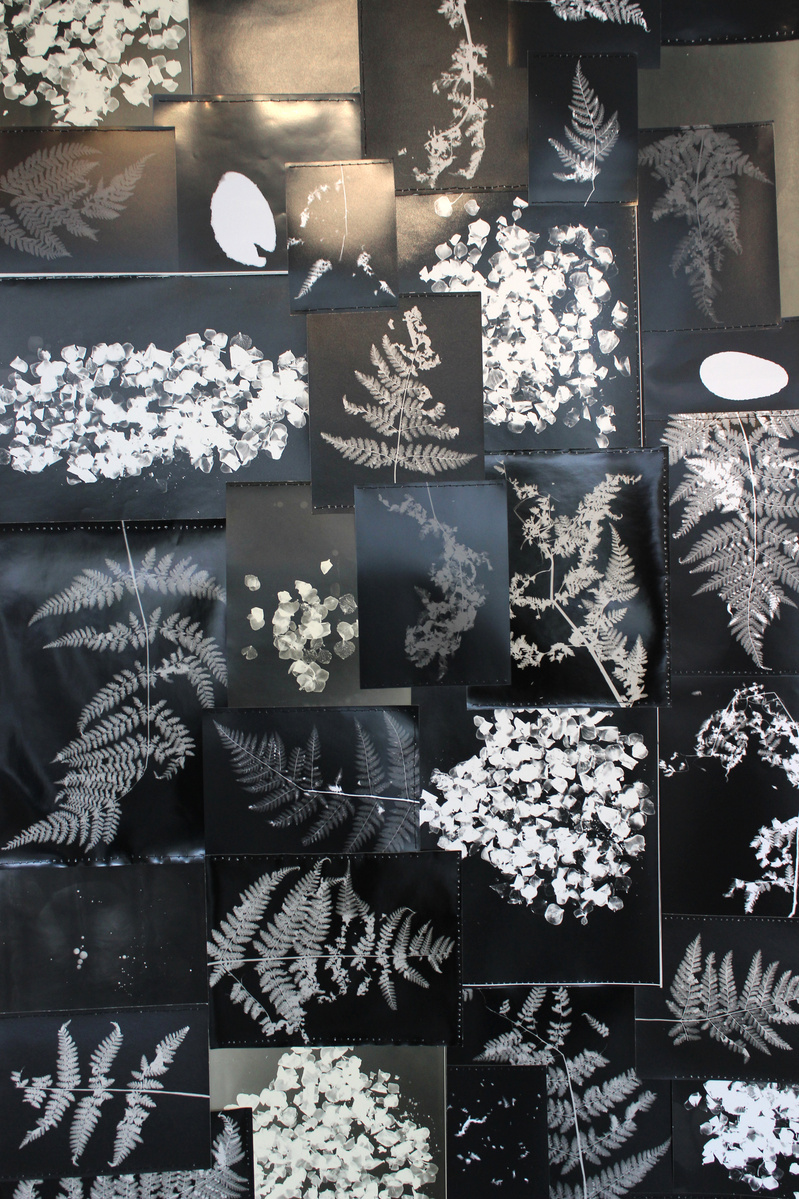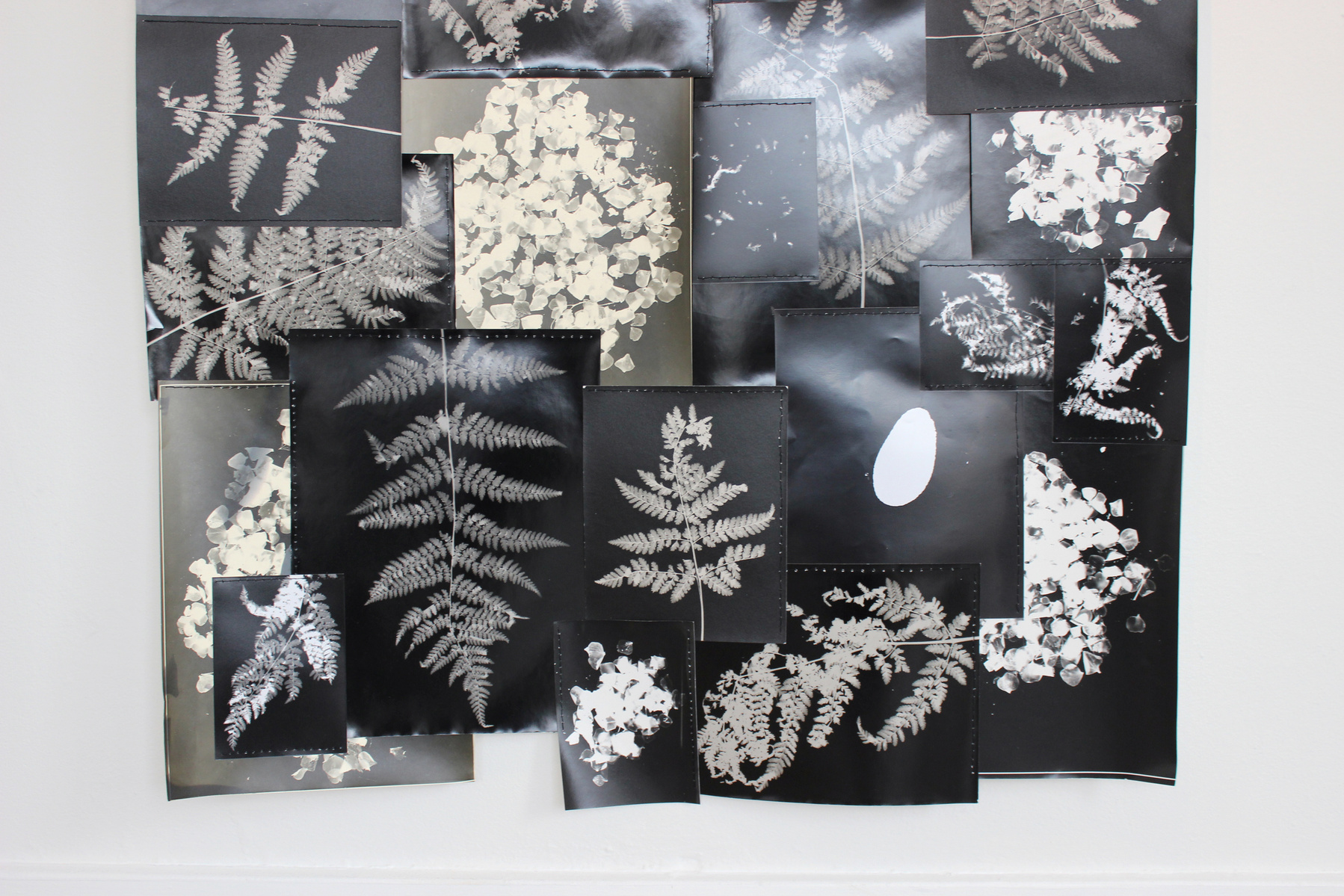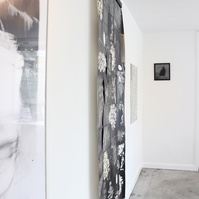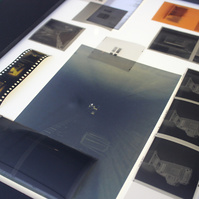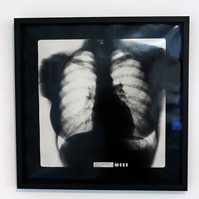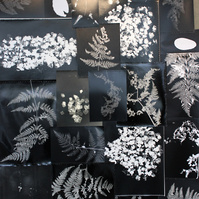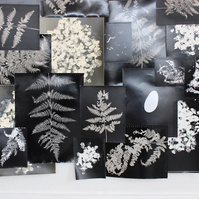 negative spaces
collective exhibition by Lotte Bækgaard & Christel Pilkær Thomsen
(2023)
negative spaces:
The exhibition negative spaces is an exploration of the visual language of the photograph by means of photographical abstractions and analogue experiments. The title refers to the negative space that a camera consists of, and at the same time it refers to an inner human and psychological space. The exhibition focuses on the photographical medium as an art form, and it has been created as a collaboration between the visual artists Lotte Bækgaard and Christel Pilkær Thomsen.

The exhibition consists of various types of photographs, created by different alternative analogue processes in combination with traditional darkroom photos. The works of art are presented as framed pictures, one large wall collage, and negatives are displayed in light boxes placed on the floor. Together the many works of art make up an installation of pictures that create an abstract universe, which the viewer can explore and contemplate.

In the exhibition both artists are working with different photographic processes, whose concrete and abstract motifs are used as metaphors for universal states of mind and emotions, which are otherwise too intangible to represent.

In Dansih:
negative spaces er en undersøgelse af fotografiets visuelle sprog gennem fotografiske abstraktioner og analoge eksperimenter. Titlen refererer til det negative rum som kameraet består af, og henviser samtidigt til et indre menneskeligt og psykologisk rum. Udstillingen sætter fokus på det fotografiske medium som kunstform, og er skabt i samarbejde mellem billedkunstnerne Lotte Bækgaard og Christel Pilkær Thomsen.

Udstillingen negative spaces består af en mængde forskeligartede fotografiske billeder skabt ved alternative analoge processer i kombination med traditionelle mørkekammer fotos. Værkerne præsenteres som indrammede værker og via en stor væg-collage, samt på lyspodier placeret på gulvet. De mange værker skaber til sammen en totalinstallation af billeder, der danner et abstrakt univers som beskueren kan udforske og fordybe sig i.
Motivmæssigt afbilleder de to kunstnere Pilkær og Bækgaard helt konkret den negative form og det tomme rum, som kan opleves i landskabet, genstande og personer. Hertil arbejder kunstnerne med alternative fotografiske processer, hvis forskellige konkrete og abstrakte motiver bruges som metaforer for universelle sindstilstande og følelsesmæssige stemninger, der ellers er uhåndgribelige at afbillede. Samlet er udstillingen en afsøgning af det analoge fotografi og dets mange udtryksmuligheder, samt en hyldest til fotografiets særlige sprog og formåen.
Udstillingen er støttet af Kulturudviklingspuljen Aarhus Kommune.
(Lyspodier venligst udlånt af Inger Lise Rasmussen)

(English version coming soon)
Komponenter (45 fotogrammer)

Lotte Bækgaard og Christel Pilkær Thomsen
230 cm x 100 cm, Silver gelatin print, 2023
The Scar
130 cm x 102, Alternativ proces, Silver gelatin print, 2019
X

Silver gelatin print, 47 cm x 47 cm, 2023
Unseen Matter

Silver gelatin print, 28 cm x 28 cm, 2023
negative spaces has been exhibited at:
Se! udstilling- og projektrum, Aarhus, DK, 2023